The NEW Key West The Newspaper (The Blue Paper) is published by Blue Pimpernel LLC, which is owned and operated by Arnaud and Naja Girard d'Albissin (Girard).   Arnaud and Naja previously reported for the former Key West The Newspaper, Key West's longest running independent weekly, published by Dennis Reeves Cooper, Ph.D., from January 1994 until November 2012. The Girards are perhaps best known for their discovery of the US Navy's 1951 claim of ownership of Wisteria Island.  Arnaud and Naja have lived in Key West since 1986.  
You may contact The Blue Paper at: editor@thebluepaper.com or call (305) 304-6882
The Blue Paper is proud to have teamed-up with:
Born in Easton, Pennsylvania, JD Adler has traveled America extensively, visiting and/or living in 38 US states. In between earning degrees in English Literature and Publication Management, he has published five books, written and developed a TV pilot, several short stories and numerous blog fiction serials. As a freelance journalist, JD has covered national politics, green business, and criminal trials.
JD originally visited Key West in the early 90's, during his first of five cross country trips at the age of 19. Fourteen years after returning home to Pennsylvania in 2000 to earn his graduate degree, he decided he had enough of Northeastern weather and attitude, and set out for the sun, sea and pleasantness he remembered from America's southern most latitude. As the newest member of the Blue Paper, he looks forward to bringing his various experiences together to tell the stories of this beautiful community.
Dennis Reeves Cooper, Phd., published the previous version of Key West The Newspaper (The Blue Paper)  from 1994 to 2012. He has joined the new Bluepaper's team of columnists with his "Journalism as a Contact Sport" column while he waits for his application to the Peace Corps to go through the process.  He will write about old stories from or about the old Blue Paper, and may delve into commentary on current events.
Rick Boettger had a Top Secret security clearance in the Army and studied nuclear chemistry at MIT and law at Yale before getting a PhD in business at Berkeley. He earned tenure as a business professor at TCU in Fort Worth before going to Moscow as a Fulbright Professor, writing a book on the economy, hosting a semi-national talk radio show, and retiring to Key West in 1996 at the age of 48.  Since then he has worked part-time as a tax and financial advisor, and has been doing investigative journalism since he began at the Blue Paper in 2007​. He is very happily married to his superb copy-editor Cynthia Edwards, the former long-time PIO for the Key West Police Department.
Alex lives with his wife, Anna in Key West, Florida. He enjoys writing poetry and prose and making the complacent uncomfortable.
"I was born in Brooklyn, NY in 1945 and raised in the New York City area in what could be called a vintage middle class upbringing. I attended Temple University in Philadelphia where I played baseball and graduated with a B.A. in history in 1967. With a noticeable lack of vocation for anything, and not knowing what else to do, I continued at Temple Law School, graduating in 1970.
After a short stint at a small law firm, my courtship with the American Dream ended unsuccessfully. In 1972, a friend from college introduced me to Key West, the perfect antidote for cultural misfits like myself. I've lived there ever since, working a multitude of inconsequential jobs, none of which had to be taken home with me. For the last 30 years I've been driving a taxi, a job which gave me the flexibility to travel extensively. Without a "career" to encumber much of my life, I began writing in my spare time. I found out this is what I want to do.
I've been married 2 times but have grown accustomed to living alone over the last 20 years or so. It is also relevant to note that for much of that time I have spent 2 months of the year on the Spanish island of Formentera."
John Donnelly, a resident of Key Largo was born, raised and went to high school in the South Bronx. Upon graduation he was awarded several scholarships to college.  He chose to enlist in the United Sates Marine Corps. While serving in Vietnam John was wounded in action. He received two meritorious promotions, one during combat. Upon discharge and return to America, John had a difficult time transitioning back into civilian life. He found himself homeless for the next 4 years. As he worked out some troublesome concerns, he began to yearn to make some sense of his experiences via education. He sought and received his GI Bill benefits. He applied and was admitted to New York University. He later transfered to the University of Miami where he graduated on the President's Honor Roll. John secured a teaching position at a Maximum Security Prison Facility for criminally insane adolescents. While working there he earned a Master of Science degree from Florida International University. He graduated Summa Cum Laude.
John spent the next 20 years teaching elementary and high school students, while doing some coaching and instructing as an adjunct college professor. John was the recipient of the Mayor Stephen P. Clark award, which recognized him as an "Outstanding Educator". During this time he continued his work clothing, feeding and counseling the homeless. John has been acknowledged by the Disabled American Veterans, the Miami Vet Center and the Veterans Council of Monroe County for his efforts on behalf of homeless and addicted veterans.
Recently, John was privileged to spearhead the successful release of a wrongfully accused inmate who faced 3 life sentences, without the possibility of parole, for crimes that he did not commit. This young man has since been returned to his twin sons and graduated with honors from one of our nation's premier vocational colleges. John continues to research and write on issues facing our 'One Human Family'.
Michael Welber  has lived in Marathon for 16 years, and has long experience as a writer and media producer. Most recently he helped establish and was the first editor of Keys Sunday, a publication of the Keynoter. He has also been active in environmental issues in the Keys, forming and chairing the City of Marathon Green Team and creating and editing GLEE's monthly newsletter.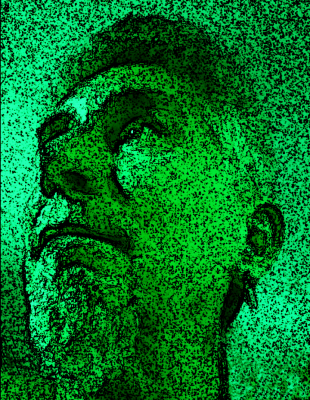 David Lybrand is a Keys regular since the mid-80s, homeowner since the 90s, full-time resident since near the beginning of the century.  David has written for most all of the local papers on any number of topics, but now only speaks GREEN.
His stints on the boards  of Last Stand  and the Bahama Conch Community Land Trust, on Key West's Sustainability Advisory Board and on the Mayor's Advisory Council on Sustainable Tourism have expanded his perspectives on all sides of local GREEN issues.  Contact him through About.Me/DavidLybrand .