Intelligence Deficits: The National Debt, My Internet Trolls, and George Neugent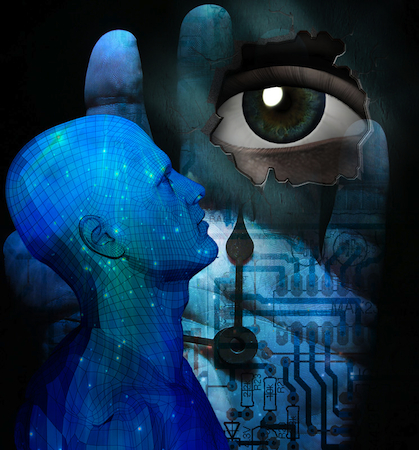 The main event today is why Carlos Curbelo's main talking point, fighting the so-called national debt, is fiscal folly. My best acolyte for the book I got published 20 years ago, The Deficit Lie: Exposing the Myth of the National Debt, is finally writing his own book on this vital topic. He took a break as a regular writer for the conservative think tank American Enterprise Institute, and has been sending me drafts to vet, so it's on my mind again.
But first, the Neugent and troll update. My ethics complaint has been assigned to the Florida Ethics Commission's top investigator, the most senior fellow who oversees the rest. This is good news. I'll bet anyone $ 1,000 George does not get away without any sanctions.  Any takers?
On the down side, the county got an opinion from Special Counsel for Open Government for the Attorney General's Office allowing them to keep hiding the transcripts of the closed sessions for their disastrous lawsuit against SUFA. This delay, waiting for the last defendant to settle the case on his terms, is not all bad. If I get vital information after the current ethics complaint has been ruled on, I will have cause to refile on that issue.
Last week I wrote about my discovery of what "internet trolls" are, by virtue of having acquired a couple. They are people who post anonymously not to really argue any points, but to say mean things and pump up their own egos. I think they have had an orgasmically wonderful week responding to the column, as I got an email every day for a week announcing that they have posted something new.
I decided to follow one of Blue Paper founder Dennis Cooper's maxims about critical responses to a Blue Paper column: let the critic have his say, without response. So I have not been responding. In fact, I've gone a respectful step further, by not even reading them. If any of my 99+% non-troll readers think the trolls made any points worth responding to, please email me what you think is intelligent enough to warrant a response, and I will.
But I already asked two of my most intelligent readers sympathetic with what we can dimly sense of the trolls' political positions, and they were not able to say what would be worth discussing with them.  Actually, I think what I have done, giving them the immense satisfaction of seeming to slam me for a week without my being able to come up with a single defense, is perhaps the kindest thing I've done in my life for people who deserve no kindness. I'm usually nice only to nice people.
Now to the national debt, Carlos Curbelo, and my friend's book. I've written about the fallacy of fearing what is called the national debt" for 20 years, and many times in Key West, but not for at least a year, so here's a brief recap. Okay, so you think "debt" is always a bad thing. but my average client has a $300,000 debt and only $100,000 income. That is three times worse than America's debt, which is only equal to our national income.
So my average client must be in really bad shape, right? Or are there questions you'd like to ask?
Ding!  Time's up. The main question is, what are his assets? For my client, the answer is, he has a home worth a million bucks—what's what the mortgage is for—and a stock portfolio worth $500k. He's in great shape.
If you ask the same question about the "national debt," the answer is even better: our national wealth, which is annually measured by the same people who measure debts, is between ten and 20 times our debt. Our debt includes investments like the Louisiana Purchase, cost $16 million, asset value minimum of a trillion bucks.
This country is wondrously rich. That is why every single prediction of disaster for us and our grandchildren has always been wrong. Interest rates and inflation have stayed at historic lows, which are the main economic predictions of the debt mongers. The Chinese and everyone else have been buying more and more of our bonds, not dumping them as they also predict constantly.
So Carlos Curbelo is recommending European Economic Austerity, which has kept the entire continent on life support, as they have decided raising taxes and cutting taxes to fight their own national debts is their plan for prosperity. It has utterly failed. It ruined Greece and Ireland, has caused France to wisely revolt, and would ruin the Ukraine if they foolishly join the EU. In this country, Kansas' Republican governor drank the austerity Kool-Aid, torpedoed the state's economy, and may lose in a 70% Republican state.
Paul Krugman has relentlessly exposed the austerity hawks' endlessly wrong beliefs in imaginary benefits like the "confidence fairy," inspiring business owners to see low debts as reason to invest and spend to spike economic growth.  Instead, business owners see an economy derived of government stimulus as killing their customer base, and they have kept their money in government bonds, not flowing through the private workers and spenders.
My friend's book is aimed more at conservatives, and tries to explain that it is not the debt that matters, but our ability to pay our debt, which is actually very easy. The problem with any book like his and mine on the economy is that not only do people have to read it, and understand it, but then act on new knowledge.
This fantasy scenario almost never happens.  The most dispiriting news I've read this year is that higher intelligence causes people to defend bad ideas better than less smart people can.  Arrgh! Being smart makes you better at defending wrong ideas! So no matter how persuasive and compelling my friend and I can be about the folly of fighting the national debt, people will still vote for job-killing austerity advocates like Curbelo, just because, uh, debt, like cancer, must always be bad, end of story.
The most hopeful news I've read for intelligently running the country is that computers are expected to be way smarter than us fairly soon. I can now fantasize that come the day, they will decide to run our economy exactly as I proposed in my book, and everyone in the world will be able to live as I do. Then I will be posthumously awarded the NoblAI Prize (AI is artificial intelligence) in Economics.
Sweet daydreams instead of entering my trolls' outhouse of malicious madness.  A good choice, one I recommend you make whenever you can.
~~~~~~~~~~~~~